QINGSHOW : Large-scale high-tech stage show
Published the 30 april 2019
The much-anticipated large-scale high-tech stage water show featuring the legendary story of « Eight Immortals crossing the Sea » made its debut on April 29 at the Oriental Movie Metropolis in Qingdao's West Coast New Area.
The show, titled « Qing Show », is designed as a new business card for Qingdao to promote the city's culture and tourism industry, as well as fuel local development of marine economy and fashion business.
It was created by ATG, a world-class art team, over a period of four years. The team members are from China, the United States, Canada, Switzerland, Belgium and other countries and regions.
Luc Petit, known as the « master of magic » in the performing arts, holds the post of the show's director and artistic director. He has collaborated with organizations in the entertainment and event industry including the festival « Juste pour Rire », Cirque du Soleil, Jean-Paul Gaultier and Disney.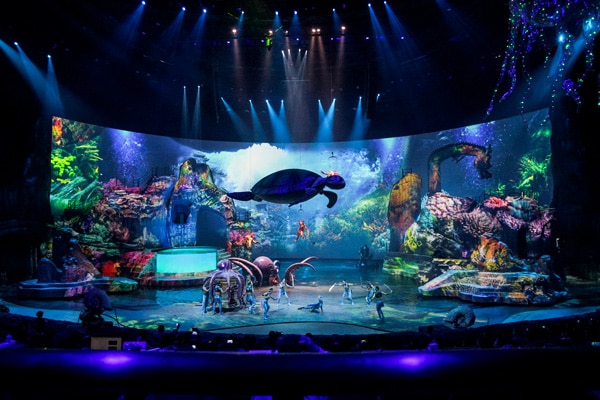 « The story of the eight immortals crossing the sea is itself an excellent subject for creation as each character has a distinct personality. The story intensifies with the addition of the four new elements of water, wind, ice and fire, » said Petit.
The ancient Chinese mythology of « Ba Xian Guo Hai » or « Eight Immortals crossing the Sea » is quite popular among the people. It was included in the first batch of provincial intangible cultural heritage list in Shandong province in 2006.
According to creators, the show is a production featuring acrobatics, dancing and classic kung fu fighting and using holographic projection technology.
« The show is a high level performance with wonderful story layout, perfect stage design, professional martial arts actors, and real kung fu actions and scenes. It's a perfect fusion of traditional culture and modern stage art, » said a spectator surnamed Li.
PRESS
CHARMING QINGDAO MAGAZINE